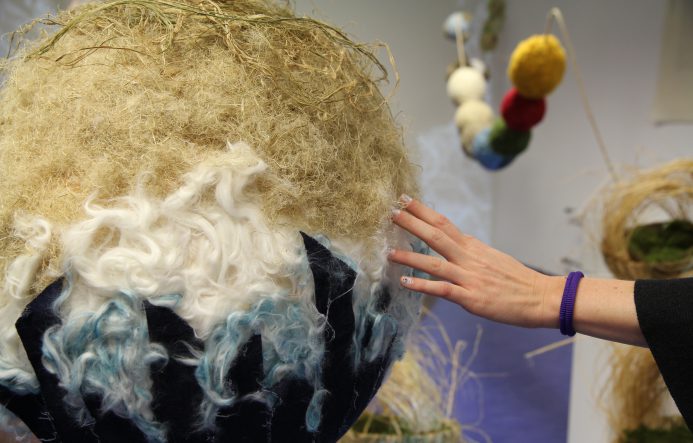 Last update: July 17th 2018
Duration: October 2015 – December 2017
Partners: Alcon Advies, Beddinghouse, Collectie MeH, Enschede Textielstad, I-did, Johan van den Acker TextielFabriek, Moyzo, De Reuver Breifabriek, Saxion, Stexfibers, Studio by Judith ter Haar, Texperium, Tous les Chéris, 
Financed by: Partners & SIA (Raak-MKB)
The project Going Eco, Going Dutch, financed by RAAK/MKB, is an internationally unique pilot. Textile producers and fashion brands, in collaboration with Saxion and ArtEZ, will locally produce textile fibres and develop them into yarns, woven and knitted fabrics. After, the textiles will be developed into market-ready (fashion) products.
This project is unique due to the fact that, from the start, all partners are working together on the development of the textiles and every step in the process is examined carefully. The project revolves around three research questions:
Technical question: how can we, together with local manufactures and with the input of fashion companies, create appealing and high –quality textiles made from locally produced fibres (hemp, flax, wool and recycled fibbers). Which qualities can we manufacture? And what are the actual environmental figures?
Design question: for which disciplines (interior, baby clothes, haute couture, ready-to-wear) are the knits and fabrics most applicable?
AND: how can we design sustainable? Which Design4Recycling principles must we keep in mind in order to return the product back in the fashion chain after use? Which factors can contribute to making the design and realisation process as sustainable as possible?
Branding & Marketing question: How can we attractively communicate topics such as locality, recycling and sustainability for fashion brands? What will be the competiveness of these products in the industry?
It is also important to note that the three different colleges will collaborate in various projects and therefore utilizes each others strengths and expertise. Creating a good example of multidisciplinary collaboration.
Project updates:
Final products Going Eco Going Dutch
Article on local textile production on Our Worl Magazine
Interview on the possibilities of local textileproduction on Our World Magazine
Article on GEGD on Our World Magazine
Workshop Cooperative Crafting by Pascale Gatzen
Article in Texpress: 'Sustainability is Necessary!'
Reports:
Juryreport SIA RAAK-award (GEGD wins third place 2017)
The environmental impact of post consumer textile recycling (2016)
Availability of recycled and sustainable natural fibers (2017)