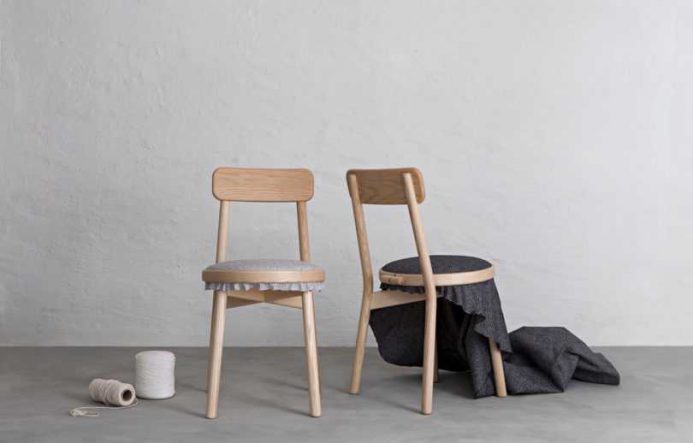 The house is becoming less important compared to the public space; outside, cafes, lobbying and other shared spaces. These changes affect how we live and the (furniture) products around us. In this change, the role of the designer is crucial: "Designers increasingly take on the role of partners in product innovation processes and can use their specific knowledge and skills of new technologies when engaging in complex problems.
But it is not just designers who have to take several steps to play a decisive role in the future chain, this also counts for the furniture production industry itself. This industry still has a strong traditional tradition, but since the economic crisis it has been aware of making – and ready for taking – future steps to have a healthy industry in the coming decades. Automation of the production process is one of the most important steps in this. CBM, the industry association for interior design & furniture industry, has started a field lab in this framework, which aims to optimize the production process by using smart ICT. This focuses, for example, on the development of new biobased materials and the reduction of energy consumption.
On the other hand, it is important to permanently involve the wishes of the consumer in the rapidly changing market; that is, personalizing the process and implementation ("customization"). In this way the industry tries to reduce the distance between the changing consumer and producer. However, the question is to what extent these two directions do not automate two opposite movements: automation may imply the generalization of the product, and at the same time customization implies a more direct and individual relationship with the consumer. The (future) role of the designer can be the key in this process. This application focuses on the problems that the opposition entails and examines the new roles for both industry and designer.
The research chooses the dining room and office chair as the central starting point. Broader context is that the research focuses on the development of chairs that contribute to the physical and mental health of the users, while taking into account how these objects can be made 'smart' in terms of the themes of energy and health.