Programme Future Makers 2017
30/05/17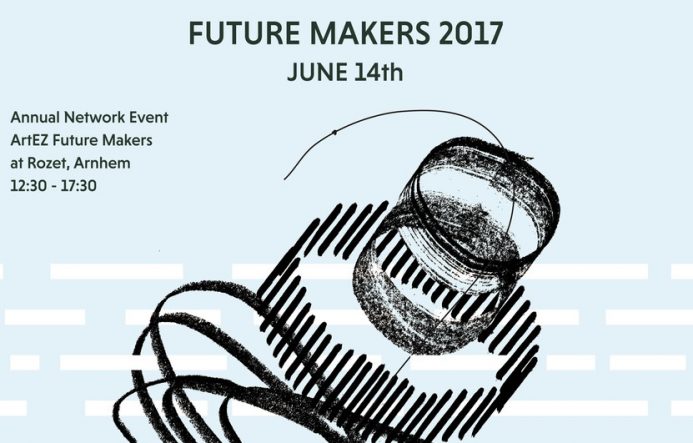 On Wednesday, the 14th of June ArtEZ Centre of Expertise Future Makers will be organizing the seminar Future Makers 2017, a meeting for researchers, creative professionals and entrepreneurs on the development of new materials and circular creative processes in fashion and design.
Below you will find the programme for this day.
Programme Future Makers 2017
12.30: Start with coffee and tea and the opportunity to visit the exhibition with results of the Future Maker Projects (including student work) and work of speakers.
13.00: introduction Future Makers
Jeroen van den Eijnde, Professor E| |scape, Product & Interior Design
Danielle Bruggeman, Professor Fashion, ArtEZ
13:30: Keynote speech by Luc Kikkert, Supply Chain Manager Auping
14.00: Keynote speech by Arne Hendriks, artistic researcher
14.30: Pitches students about their research work in Future Makers projects
Pitch from AITEX (The Textile Research Institute from Spain) to introduce the new edition of WORTH Partnership Project (see also worth-project.eu)
15.00: Break With opportunity to talk with the students about their work
15.30: Parallel sessions
Speakers will give 15-minute presentations about their work in the field of development and application of new materials and/or production processes. With subsequent Q&A.
Speakers have the option to show their work during the day in 'exhibition-on-the-side'.
Auditorium
Plein3
Koen Meerkerk and/or Hugo de Boon

Simone Post

Suzanne Oude Hengel
Rosanne van der Meer

Lilian van Daal

Aniela Hoitink
Maartje Janse
Richard Vijgen

Project Spectrum Tapestry (Composing the New Carpet)

Clarent Savi

Simeon Morris

Project GRACE (Virtual Sizing)

17.15: Closing drinks, with final remarks & an introduction to State of Fashion 2018
We hope to welcome you on June 14th! Tickets can be bought here.