Dutch-Chinese collaboration fashion schools
08/11/15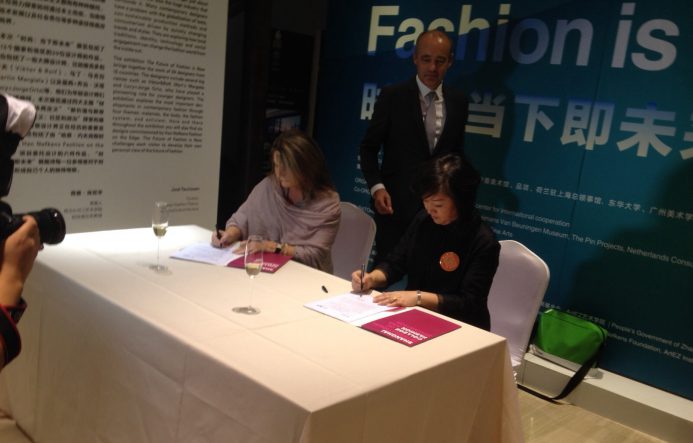 'The Future of Fashion is Now' has spawned a special collaboration.
In the wake of the exhibition, a number of Dutch fashion designers traveled to China to exchange expertise with Chinese colleagues. Immediately after the opening a memorandum of understanding was signed in Shanghai at Donghua University, one of the main fashion schools in China, with ArtEZ Institute of the Arts in Arnhem to collaborate in the field of fashion and innovation. Artez has an international reputation within this field thanks to famous alumni such as Iris van Herpen and Pauline van Dongen, but also because of its role as a leader of CLICKNL | Next Fashion, which is part of the CoE Future Makers.
Donghua University is currently developing – in collaboration with the city of Shanghai – a platform where fashion designers, engineers and scientists come together to develop new techniques and creative processes for the fashion industry in and around Shanghai.