Living Skin Pitches – The Future of Living Materials
22/12/17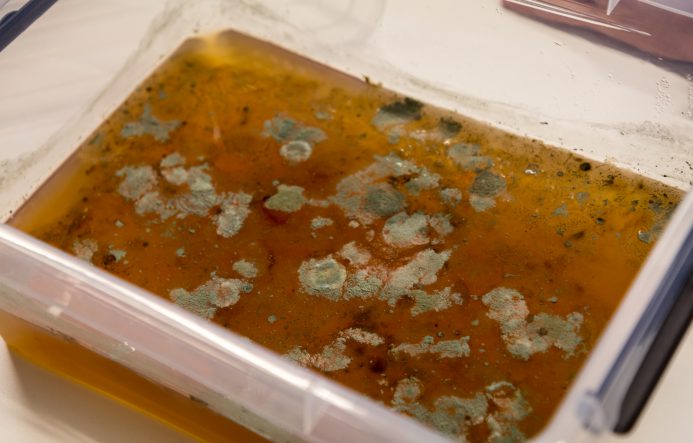 Students of Wageningen University pitched their visions on business models and consumer perception of living skin materials.
Besides cellulose, mycelium, algae and kombucha are also interesting sustainable raw materials for textiles and interior design. Bachelor and Master students from different study programs investigate in the course 'Circular Economy: Theory an Practice' how they can use the Cradle to Cradle perspective for a transition to a circular fashion system The above raw materials – and the relationship that clothes of these materials have on personal identity – are central.
Prior to the pitches, students went on an excursion to Bluecity Rotterdam and the lab of Emma van der Leest where they got inspiration for their own ideas.
This short course was is a first introdution to a longer trail of student actually working with and inproving the quality of the materials.
The pictures below give a short impression of the pitches at Wageningen University.