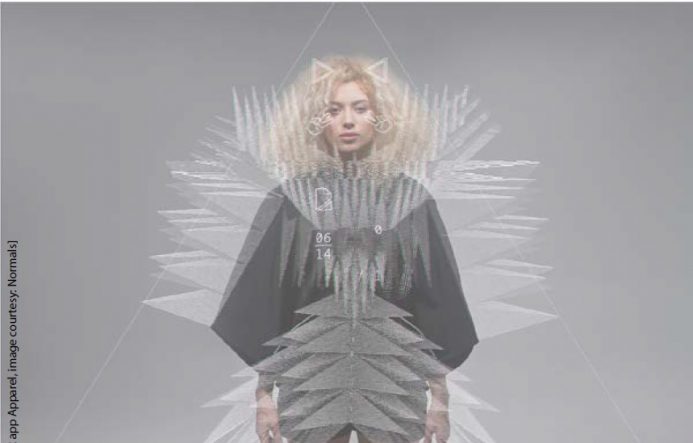 Author: Dominique Ellen van de Pol
In The Big Picture, Dominique van de Pol – Master Fashion Strategy goes on a quest for better fashion systems and a trend research of future sales channels for the research project CLOSING THE LOOP.
About the report:
Combining a journalistic-narrative approach with methods of forecasting, qualitative social research and socio-economic data this report  focuses on the big trends and new developments ahead of us. Shifts in the way we live, the way we consume and interact with technology. Shifts that will shape the future of fashion retail. A collection of visions and insights to inspire the further development of the brand CLOSING THE LOOP as well as any other fashion brand that intends to participate actively in the market of the future.
This paper questions the concept of linear product chains and presents different best practice strategies to go further in order to close the loop. It features inspiring examples of local fashion production, looks deeper into the food sector for trends that might influence the future of fashion as well.
The aim of this report is to present the BIG PICTURE of the context in which the project CLOSING THE LOOP is gaining momentum. To showcase a wide array of inspiring examples of how the rules of throwaway can be broken to rethink fashion and transform it into a tool of positive interaction.
Breaking the rules of throwaway fashion
Throughout the last years, the destructive nature of fast fashion has been revealed. More and more media reports and documentaries like "The True Cost", (2016) by Andrew Morgan focused on the harmful impact of today's fashion and its complex global product chains.
The research project CLOSING THE LOOP (CtL) in Gelderland, The Netherlands tries to break the rules of the predominant fashion system. Instead of outsourcing fashion production CLOSING THE LOOP supports the development of locally produced textiles and garments out of Dutch hemp and locally recycled denim, right there in Arnhem, Enschede and Nijmegen. It brings together local textile suppliers, designers and fashion experts in order to find and test new ways of local sustainable production methods and circular design principles with the aim to develop sustainable product chains for fashion which all participants can profit from.
For more information or a PDF version of the full report please contact Future Makers – futuremakers@artez.nl