Textile recycling: an overview
22/06/15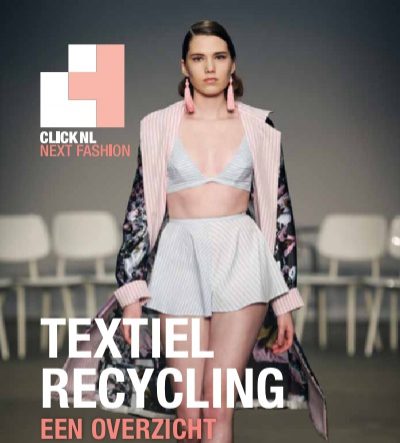 Author: Next Fashion
In recent years much attention has been given to CSR issues related to textile and clothing.
Working conditions (people) in textile production, textile and clothing industry are terrible, while profits (profit) in the sector are high. This report looks at the environmental impact of textile (planet) and the potential to reduce the environmental impact of textile. Particular attention is paid to the opportunities of recycling textile waste, both industrial and post-consumer. This recycling can be done through various methods, both chemical, bio-chemical and mechanical. Each of these methods is discussed in this report; the possibilities and limitations of the indicated technology are discussed, and examples of completed applications are given. All recycling techniques will be described: in what state of development they are, expressed in Technology Readiness Levels. In addition, examples will be given of products made from recycled textile materials.
Download the report here (Dutch only).