The Future of Fashion is Now
03/06/15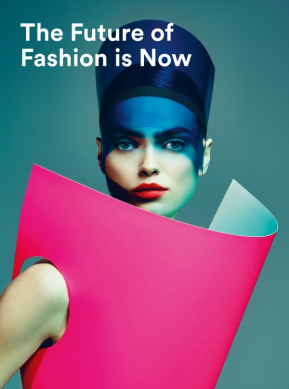 Author: José Teunissen (red.)
Catalogue published to coincide with the exhibition of the same name in Museum Boijmans van Beuningen, 11 October 2014 – 18 January 2015.
The Future of Fashion is Now takes the visitor on a trip around the most innovative fashion from all over the world, with works by such designers as Viktor&Rolf (the Netherlands), Rejina Pyo (Korea) and Hussein Chalayan (Cyprus). The exhibition examines the critical stance that young fashion designers worldwide are adopting with regard to 'the fashion system' and the role of clothes in contemporary society. Designers with non-Western backgrounds and designers from countries bordering Europe, where until recently there was little or no tradition of fashion, are actively seeking to transform the fashion system. The selection, from clothes and accessories to videos and installations, can be seen in the museum's 1500m2 gallery. Especially for this exhibition, six designers have created new work commissioned by the Han Nefkens Fashion on the Edge programme. The realization process of these six works can be followed on this website. The Future of Fashion is Now is the sequel to the successful exhibition The Art of Fashion staged in Rotterdam in 2009, also an initiative by Han Nefkens and fashion expert José Teunissen.
Dutch and English editions available.